Tommy Watson Yannima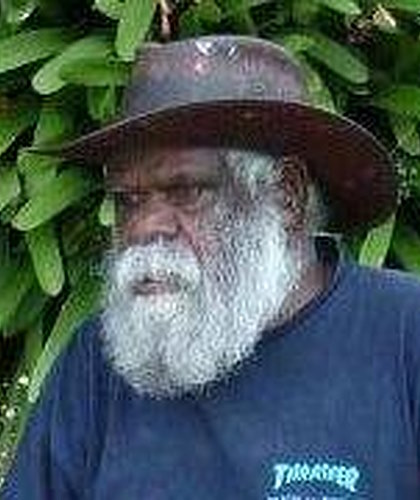 Language: Pitjantjatjara
Country: Wingellina

Tommy Watson is a senior Pitjantjatjara elder and law man, (Karimara skin group), born around 1935 at Anamarapiti, a homeland 75 kilometres south of the present day community of Irrunytju (Wingellina) in Western Australia, one of the country's most arid regions. As a young man Watson lived a semi-nomadic lifestyle with his family, walking thousands of kilometres from waterhole to waterhole. Their country was in the western reaches of the Gibson Desert which missionaries entered when he was a young man. Over this time he absorbed vital information about where drinking water and various sources of nutrition could be found. As an adult Tommy became a stockman at Mount Ebenezer, then moved to Yuendumu where he established an enviable reputation as a feared warrior as well as horseman, mustering horses, camels and donkey. He later returned to his homelands to live a largely traditional indigenous lifestyle, a life deeply involved with cultural ceremony and his connection to land. Tommy began painting in 2002 following the establishment of the Irrunytju Community Art Centre in 2001, of which he was a founding member, and has since sprung to prominence both nationally and internationally.
Artworks By Tommy Watson Yannima