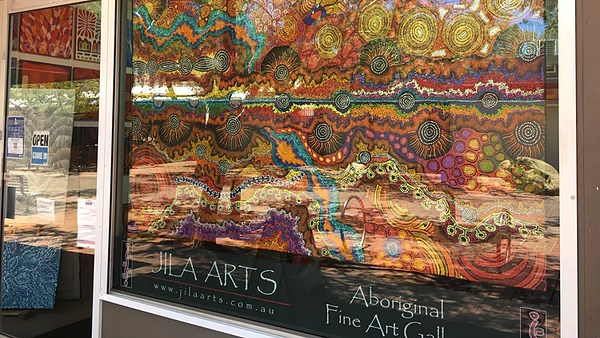 Our Story
Jila Arts is an Aboriginal art gallery and art studio in Alice Springs, Northern Territory. Jila Arts has a focus on Contemporary Art from the Central and Western desert regions around Alice Springs.
Jila Art's has two store Front locations situated in the Todd Mall in Alice Springs.
What does Jila mean?

Surviving in the desert is only possible if you have access to a permanent water source. For the Indigenous people who lived across the Great Sandy Desert, these water sources were called Jila.

Some of these permanent water sources were considered to be a 'living' thing, with some inhabited by powerful spiritual beings. Across the desert these Jilas are linked by Dreaming Tracks that connect different countries and peoples.

One of these Jilas came to be the basis of the Alice Springs settlement.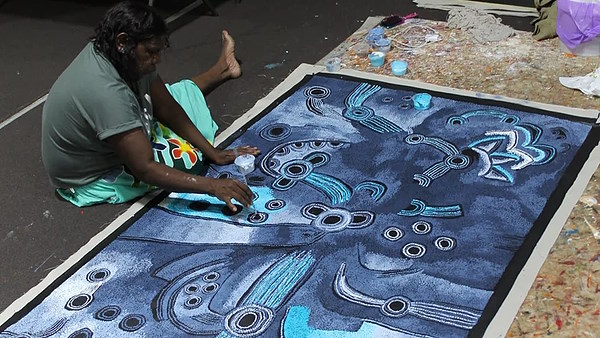 Jila Arts Studio
Jila Arts take great pride in representing a large range of high quality artworks by highly talented Indigenous artists. There is a piece for everyone, from the collectors and investors to at-home art lovers.
Jila Arts has been buying and selling aboriginal art for over 25 years.
Jila Arts artwork is produced in the safety and comfort of our local studio. We pride ourselves in sourcing our art with ethics in the forefront
Jila Arts honours the right of artists everywhere to create their works how they wish. We respect and uphold their right to work in their community or to sell their works on the open market - as they choose. We hold only that as this fundamental freedom is respected, ethical behaviour is maintained by all parties involved.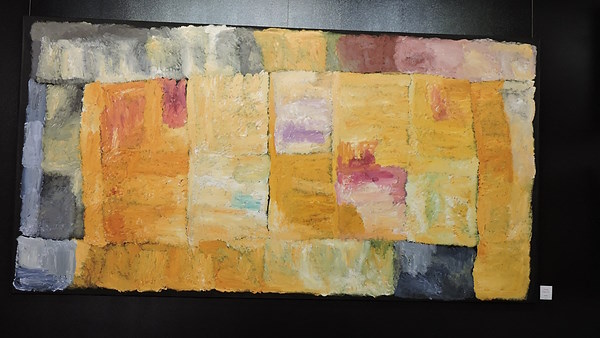 About the Artwork
All of Jila Arts' paintings come with a Certificate of Authenticity, detailing the artist's biography, inspiration for the piece and a photograph of the artist with their finished artwork: now yours to enjoy and treasure.
Each Jila Arts painting is painted on Belgium linen with acrylic paints. The linen has been primed, sized, and stretched before the artist paints on it. This is an excellent surface for painting on and ensures each is a standard size, ready to be framed once you are home. This preparation and supply of resources means the artists who work with Jila Arts can focus on creating the artwork.