Margaret Lewis Napangardi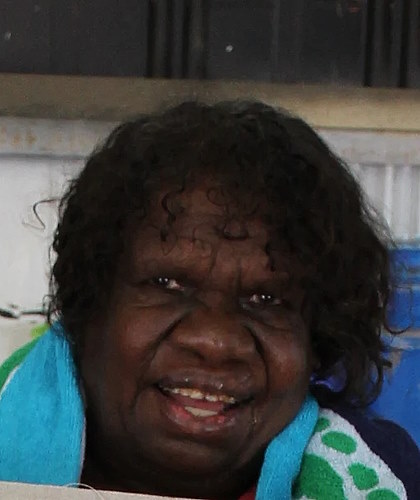 Language: Walpiri
Country: Mt Doreen Station

Margaret was born in the Mina Mina area of Warlpiri country, south west of Yuendumu. She comes from a family of artists. Her Father is an Artist and Senior Lawman Paddy Lewis Japanangka and her sisters are Dorothy Napangardi, Maggie Watson and Judy Watson. Margaret has very little formal schooling but she does know the Jukurrpa (Dreaming) of her country. She grew up in the bush and had little contact with white man until they moved to Yuendumu. She paints the Napangardi and Napanangka Mina Mina dreaming stories and various renditions of the travels and ceremonies associated with the travels of these women from Mina Mina to Willowra, north of Yuendumu. Margaret has associated with paintings from an early age and In 1978 Margaret learnt the art of Batik which has assisted her in her paintings.
Artworks By Margaret Lewis Napangardi