Lorna Ward Napanangka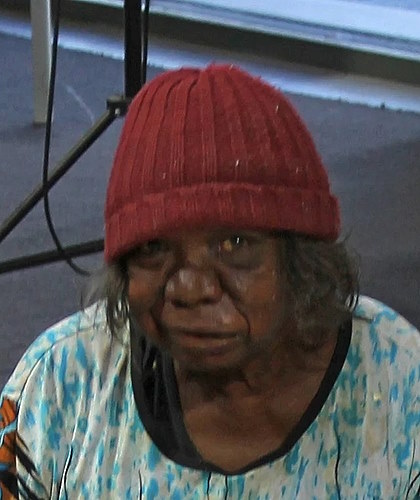 Lorna Ward Napanangka was born at Papunya in the early 1960s and is the daughter of famous artist, Timmy Payungka Tjapangardi, one of the first generation Papunya Tula artists, and Margaret Nampitjinpa, originally from the Umari area. Lorna began painting when she was living at Kintore in 1996 and she often paints the site of Marrapinti. Lorna can be a law unto herself, having something of her father's fierce assertiveness about her.
Lorna depicts the sites at Marrapinti, a sacred waterhole west of Pollock Hills. The surrounding Tali (sand dunes) Puli (rocky outcrops) and Punti (vegetation) often feature in ancestral stories and refer to the resting places of the ancestral women on their travels.
Artworks By Lorna Ward Napanangka